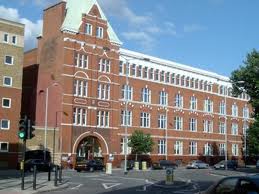 The Annual Fund studentship is made possible thanks to the generosity of alumni, friends, staff and former staff of the College who make gifts to sustain and further King's as a centre of excellence. Money from the Annual Fund supports studentships for postgraduate research students at King's College London, as well as funding projects across the College such as facilitating teaching innovations and promoting extra-curricular activities.For the 2013/14 entry the studentship will be made available to a research degree student within the Department of Social Science, Health & Medicine.
Eligibility criteria
Open to residents of All Nationalities
Applicants must:
Be due to commence a full-time postgraduate research degree programme within the relevant eligible department during the 2013/14 academic year;
Submit all the relevant application material/information by the stated funding deadline;
Fulfil the relevant academic entry requirements set by King's.
Please note that:
These studentships provide funding to cover home/EU tuition fees, so students required to pay international tuition fees are eligible to apply but will be required to cover the difference between the home/EU and international fee level from alternative sources;
These studentships cannot be held on a part-time basis;
Taught masters programmes, masters by research, and MPhilStud programmes are not eligible.
Application details
Applications may be submitted from 12-Nov-2012 until 28-Mar-2013
Information about the application
SELECTION:
Marks will be given for the quality of applicants based on:
i) Evidence and strength of academic qualifications gained (minimum entry qualification is an undergraduate 2i and/or a higher degree), and where applicable, professional qualifications and/or relevant experience;
ii) Strength of the research proposal;
iii) Matching of the applicant's interests with his/her potential supervisor
In view of the limited number of awards and the high standard of applications received, it is expected that the possession of or likely attainment of a first class or very good upper second class honours undergraduate degree (or equivalent) will be the minimum requirement.
Value of award
Tuition fees at Home/EU fee rate plus annual stipend
Specified use
Each studentship will cover tuition fees at the Home/EU rate plus provide an annual stipend for up to three years, subject to satisfactory progress. NOTE: International students who are required to pay international tuition fees are eligible to apply but will be required to cover the difference between the home/EU and international fee level from alternative sources.
Application procedure
All applicants who submit a complete admissions application by the deadline of 28 March 2013 will be considered for this studentship.
Contact details
Research & Graduate School Support Section
King's College London
Email: [email protected]
Tel: +44 (0)20 7848 3376/3389
Fax: +44 (0)20 7848 3328
For more information, please visit : official website


Berikan Komentar Anda