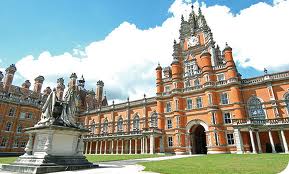 There are two Meiji Jingu Japanese Student Research Scholarships available. Each scholarship is valued at £7,000 in total.Scholarships are for one year only, but it is possible for students to reapply, if an award recipient has demonstrated outstanding potential for research. Please note that this scholarship cannot be held during the Extension of Writing-Up (Continuation) status.
Eligible Programme
Any full-time MPhil/PhD programme where the student will be working on some aspect of Japanese Studies.
Part-time programmes are not eligible.
Candidate Criteria
Current PhD students at SOAS, or newly enrolling full-time MPhil students are eligible. Newly enrolling MPhil students will be given preference.
Applicant must possess an MA degree from SOAS or an equivalent institution in a relevant subject.
Candidates must have an offer of admission. Where a formal letter of offer for a place to study is pending, a letter from the candidate's potential SOAS supervisor will be required.
Open to UK/EU and overseas applicants.
Candidate Assessment
MPhil candidates will be assessed on academic merit and the strength of their proposal.
PhD candidates will be assessed on academic merit, the results of their research during the previous year and proposal.
Some consideration will be given for financial need.
Scholarship Application Deadline
Scholarship Applications must be received no later than 17:00 (GMT) on 24 May 2013.
Late or incomplete applications will not be considered.
Applicants applying for scholarships must also submit an application for admission well in advance. Please note that complete applications for admission can take up to 4 weeks to be considered by the Department, although this duration can vary depending on the time of year. You should be prepared to wait up to 6 weeks in busy periods.
Number of applications normally received
7 applications
Notification of Results
All candidates will be notified by e-mail regarding the outcome of their application, generally by mid-July. Successful candidates will also be notified by letter. If you have not heard from us by mid-July, please contact the Scholarships Officer.
Application Procedures
An application form is available for download or can be obtained from:
Scholarships Officer
Registry
SOAS
Thornhaugh Street
Russell Square
London
WC1H 0XG
United Kingdom
Email: [email protected]
Telephone: +44 (0)20 7074 5094/5091
For more information, please visit : official website


Berikan Komentar Anda