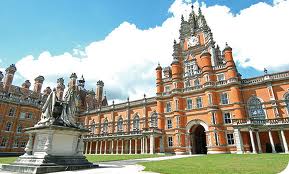 One Felix Scholarship will be available to a Non-Indian student who is a citizen of and living in a developing country to pursue a research degree at the School of Oriental and African Studies. The scholarship covers the cost of tuition fees at the international rate and provides around £12,316 for living expenses.Eligible Programme
Any full-time MPhil/PhD programme
Part-time programmes are not eligible.
Candidate Criteria
Must be Non-Indian citizens of a developing country, not currently be living or studying outside of that country and who have not previously studied for one year or more outside of that country
Must be under 30 years of age on 31 January 2013
Demonstrate financial need
Possess a first-class honours degree and a good Masters degree from a university or comparable institution
Candidates who already hold a degree from a university outside their country are not eligible to apply.
Open to applicants paying fees at the Overseas rate only
Graduates are expected to return to work in their home country
Candidates must have submitted an application for admission by the scholarship application deadline. Only those candidates who have been accepted for admission will be considered for shortlisting. Shortlisting will take place early March.
Candidate Assessment
Candidates will be assessed on academic merit. Felix Trustees will also take into consideration financial need.
Only those who have been accepted for admission will be considered for short listing by the SOAS Selection Panel.
Scholarship Application Deadline
Scholarship applications must be received no later than 17:00 GMT on 31 January 2013.
Applicants applying for scholarships must also submit an application for admission well in advance. Please note that complete applications for admission can take up to 4 weeks to be considered by the Department, although this duration can vary depending on the time of year. You should be prepared to wait up to 6 weeks in busy periods.
Late or incomplete applications will not be considered.
Notification of Results
In April, the Scholarships Office will notify those who have been shortlisted by the SOAS Selection Panel. Shortlisted applications will be put forward to Felix Scholarship Trust for final consideration.
Successful candidates will be notified of the outcome in June. If you have not had a response to your application by mid-June, please contact the Scholarships Officer.
Scholarship Application Procedures
A Non-Indian Felix Scholarship scholarship application form is available for download or can be obtained from:
Scholarships Officer
Registry
SOAS
Thornhaugh Street
Russell Square
London
WC1H 0XG
United Kingdom
Email: [email protected]
Telephone: +44 (0)20 7074 5094/5091
About the donor
The donor for the Felix Scholarship wishes to remain anonymous. The administration of the Scholarship is conducted by the three partner universities (the School of Oriental and African Studies, University of Oxford and University of Reading), with the support of the Felix Trustees and their agents in London.
The Felix scholarships now have their own website https://www.felixscholarship.org, which provides information on the Scholarships, and allows Felix alumni to stay in touch.
For more information, please visit : official website


Berikan Komentar Anda