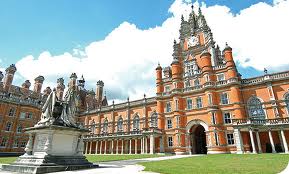 There is one Ahmad Mustafa Abu-Hakima Bursary, valued at £2,000 in total. The Ahmad Mustafa Abu-Hakima Bursary is intended to off-set part of the cost of tuition fees or assist with living expenses.Eligible Programme
Any full-time Masters programme that includes studying the history of the modern Arab world.
Part-time programmes are not eligible.
Candidate Criteria
Applicants must possess a good honours degree from a UK university or an equivalent institution recognised by SOAS.
Applicants must have an offer of admission to pursue a full-time masters programme at SOAS by the scholarship application deadline.
Open to UK/EU and Overseas applicants
Candidate Assessment
Candidates will be assessed on academic merit by an Advisory Panel consisting of three academic members.
The assessment of your application will be based on the information in your application. Selectors will be looking at the degree results and also at academic references, statement and other relevant information.
Scholarship Application Deadline
Scholarship applications must be received no later than 17:00 (GMT) on 22 March 2013.
Late or incomplete applications will not be considered.
Applicants applying for scholarships must also submit an application for a place well in advance. Please note that complete applications for a place to study can take up to 4 weeks to be considered by the Department, although this duration can vary depending on the time of year. You should be prepared to wait up to 6 weeks in busy periods.
Number of applications normally received
25 applications
Notification of Results
All candidates will be notified by e-mail regarding the outcome of their application, generally by the end of June. The successful candidate will also be notified in writing. If you have not had a response to your application by the end of June, please contact the Scholarships Officer
Scholarship Application Procedures
You can apply for this scholarship via the scholarship application form, which will be available in January.
For enquiries, please contact:
Scholarships Officer
Registry
SOAS
Thornhaugh Street
Russell Square
London
WC1H 0XG
United Kingdom
Email: [email protected]
Telephone: +44 (0)20 7074 5094/5091

1,348 total views, 1 views today
Berikan Komentar Anda